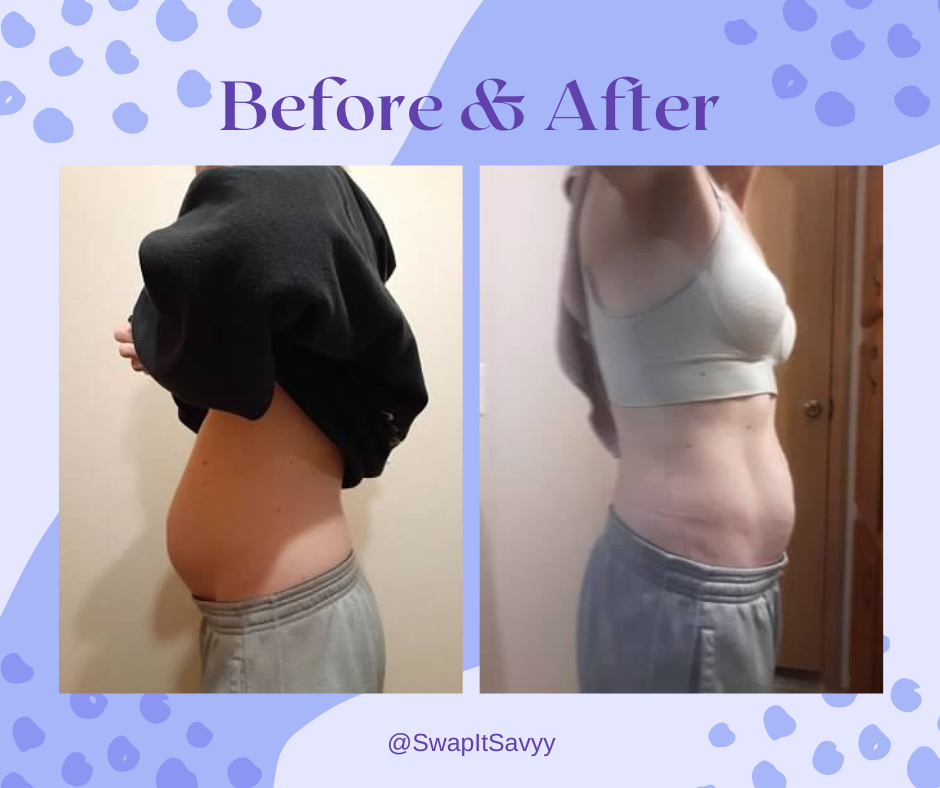 - feel light and energetic
- have a "regular" day where bathroom visits are short & sweet
- regain the victory in the ongoing battle of good vs bad bacteria
- control yeast and the many symptoms that go with it
- gain better, more efficient hydration (aka drink more water without the frequent need to pee).
- eliminate gas and bloat and the pain and cramping that comes with it
- get clearer skin
- improve sleep quality
- improve your mood
- gain a stronger immune system
- reduce inflammation
- help your liver function well
- and have less health problems in general!
You will be amazed at how good you feel!
Unlock ThE Secret
to a flat and happy tummy!