Mar 25, 2022 11:10 AM Central
Jackie Schmaltz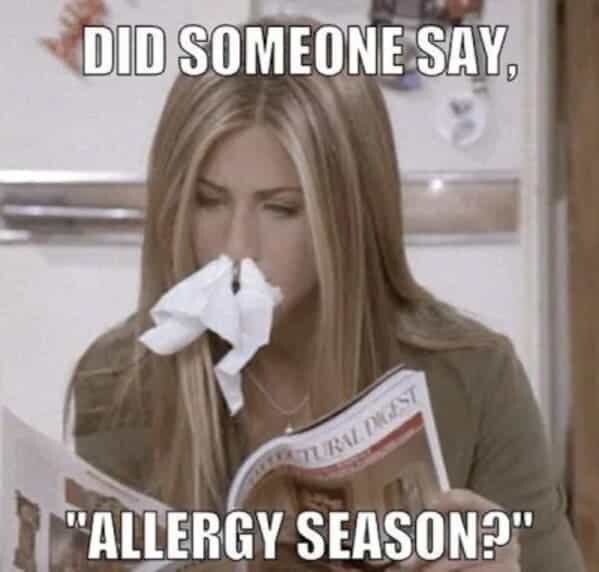 It's that time of year again when nearly 8% of Americans suffer from seasonal allergies.
Makes sense when you think of the functionality of things. Mucus cells are mucus cells whether they are in your nose or in your vagina. Allergy meds are designed to sooth the runny nose by drying up the mucus or thinning it for more efficient drainage, why wouldn't it effect "down there" too?
But fear not! Your trusted instructor has some tips to guide you. :)
Now that we got that out of the way and we're best friends, let's talk about why you're reading this.
You can diffuse this combo, make a roller of it and apply to chest and sinuses, or put it in a capsule to take internally.
Did you know allergies are not a normal response in a healthy human? While there are a wide array of causes to allergies like vaccinations and environmental exposures, many of the root causes for people are simply lack of enzymes, vitamins, and/or minerals. Since these are things we CAN control…let's talk about them.
Did you know that you can also reduce allergy symptoms over time by reducing toxin exposure from cleaners, personal care products, cosmetics and skincare, anything with fragrance, processed foods, etc?
Best Wishes,
Jackie