Mar 13, 2023 08:58 PM Central
Jackie Schmaltz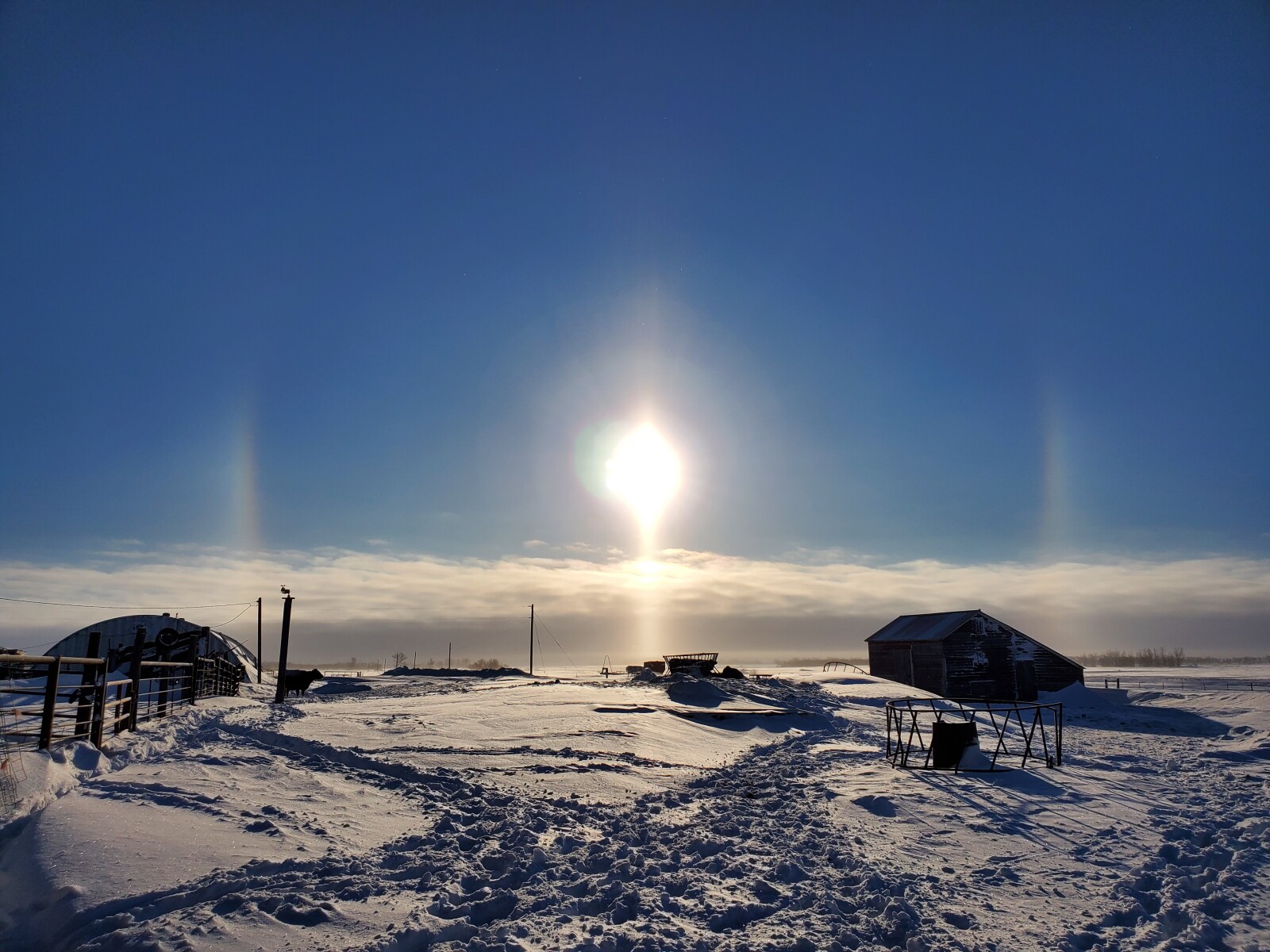 It's only 9 A.M. here at the
Schmaltz Ranch
and I've already gone from one end of the emotional spectrum to the other.
My day started with excitement as I saw my unicorn-themed coloring book had finally been published. A project I put a lot of work into and it ended up being a technical pain in my rear trying to get it published. I guess the third time was the charm for all the margin settings to finally work. Anyway, it's always exciting to see my work on Amazon. See it for yourself
HERE
if you'd like.
The excitement was short-lived though as I headed outside to do morning cow check and chores. It's never fun finding a dead animal, but knowing this one was likely my fault is even harder. A mama had her calf in the sub-zero temps, likely early this morning, and I didn't see the signs… which caused me to skip the 5 am check and head out after getting the kids off to school at 8. Who knows if it would have made a difference had I checked at 5 or not. It certainly would have increased the odds though, and I was mad at myself for it.
The feelings of shame and disappointment were heavy on my shoulders as I broke the news to my husband. I could tell he was disappointed, but I think he could see how upset I was too. He didn't push any blame on me, though I could feel it on his words when he asked when the last time I checked was, and schooled me on what I was looking for when I do these checks. Knowing how to do something and actually doing it are two different things though, and I am pretty green to this cow midwifery thing.
I'm sure he blamed himself a bit too. He wasn't here because he also works a full time job which he was snowed in at all weekend, leaving me with a LOT. This was just one of the constant reminders for him that it's hard to do both….near impossible actually. But, he pushes on and we do our best.
The year 2022 is actually my first year really being involved in the farming to-dos. I've always taken a passive role as back-up chore person. All I've really ever done is fill waters and throw a little hay out. Once in awhile I had to help with lambing, and the chickens were mine, but that's it. The house and the kids were my territory and the men took care of the farm stuff.
What changed this year was that my father-in-law's health declined. He was suddenly unable to work the farm life anymore and I had to step into his role as primary chore person and my husband's right-hand-man…err woman. I prefer my passive role, but my husband needs me, so here I am…..trying.
Most days I do pretty well. I mean, I've made it through 3 historical blizzards on my own with 3 kids and some 100 head of animals, while he was snowed in at work. I didn't break anything or lose anyone. I call that winning.
But this time…I had a fail. I am grateful to have a loving, patient and understanding husband who saw I was sorry and did a great job at making me feel appreciated despite my failure. We were even able to steal away a moment to show each other how much we missed each other.
Such an emotional roller coaster this morning has been. I hope the rest of the day levels out to positivity, and the rest of the cows have their babies when my husband is HOME.